Hi there!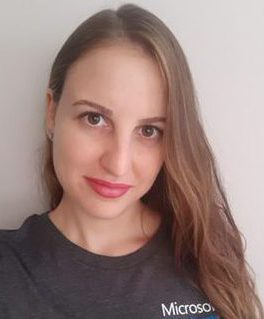 I am Maria-Anastasia, and I'm a software engineer and Microsoft IoT MVP.
I work remotely in the Team Candi of InfoQuest Technologies, and I have an integrated M.Sc. in Computer Engineering and Informatics from the University of Patras.
I love to solve problems, help others, and present new technology solutions.
Specialties:
– Software Engineering
– Internet of Things
– Robotics
– STEM Education / Teaching
– Social Media Management
– Digital Marketing
I am also a Gold Microsoft Learn Student Ambassador and I have the highest distinction in this community.
I am one of 3 Gold Ambassadors in Greece and one of 98 worldwide. Additionally, I was one of 30 Student Partners that has been selected to attend the 2020 Student Partner Summit at Imagine Cup EMEA Regional Finals in Amsterdam. Moreover, I was won many robotics international competitions with Robotics Club UoP.
This blog is about IoT and especially for Azure IoT, Arduino, Raspberry Pi, and STEAM education.
I hope you liked my blog and I see you soon, again!
Visit my bio.link – The One Link for All Your Links
Please feel free to contact me at: mariamou7@windowslive.com and follow me on LinkedIn or on Twitter.
My badges: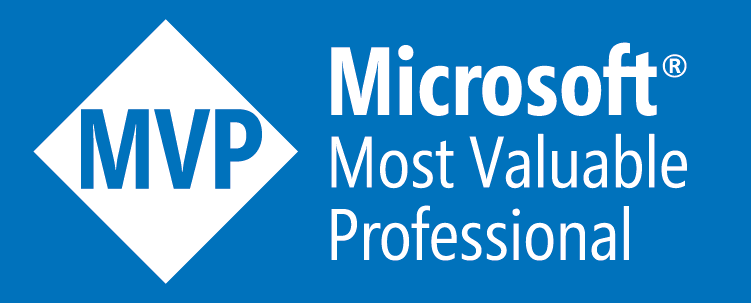 Team CANDI – Info Quest Technologies
01/09/2021 – Present
(1 year)
Software Developer
Software developer in Team CANDI
Ecovar Power O.E.
Patras Greece
03/2020 – 07/2020
(5 months)
Software Engineer
Internship

– Researching and developing wireless sensor programming, wireless networking protocols, and machine learning algorithms.
Microsoft
Greece
11/2016 – Present
(5 years)
Gold Microsoft Learn Student Ambassador
-Presenting and promoting Microsoft technologies on campus and helping new users obtain familiarity with them.

– One of 98 MLSAs Golds worldwide
– Digital Leader
– Coordinator for New Universities and Mentor for new Members in Greece.
– Social Media Management at MLSA Greece.
-Presenter of the Summer in Greece Festival by Microsoft Learn Students Ambassadors.
– One of two MLSAs in Greece that have been selected to attend the 2020 Student Partner Summit at ImagineCup EMEA Regional Finals in Amsterdam.

https://studentambassadors.microsoft.com/certificate/2198180c-df3f-44e4-bb6d-7321e6162227
Robots@MET
Patras Greece
09/2017 – 09/2021
(4 years)
Robotics Teacher & Trainer
-Teaching and training groups of elementary school students about robotics and programming implemented in WeDo 2.0 LEGO Robots, EV3 LEGO Robots and Arduino.

– Social Media Management
Robotex Greece
01/2020 – Present
(1 year)
Robotics Judge
– Judge in the competition
– Social Media Editor
– Workshop presenter
University of Patras
Patras Greece
09/2018 – 05/2019
(9 months)
Electronic Lab Assistant
– Assisting students in assembly, debugging and analysis of electronic circuits, assisting in oral exams.
Robotics Club UoP
Patras Greece
05/2017 – 05/2018
(1 year)
Software Engineer
– Programming micro-controller robots in Arduino language. Optimizing algorithm performance. Set filters on sensors.

World Organization of the Scout Movement (WOSM)
2004 – 2014
(10 years)
Member
Εnvironmental Club Valley Butterflies – Rhodes
2002 – Present
(19 years)
Member
University of Patras
Patras Greece
09/2015 – 08/2022
(6 years)
Student
Integrated Master's /
Diploma of Engineering (DEng)

Field Of Study: Computer Engineering and Informatics

Grade: 7.16/10

Activities and Societies:
– Microsoft Learn Student Ambassadors (2016-2021)
– Robotics Club (2017-2018)
– Robots@MET (2017-2021)

5 years / 300 ECTS Integrated master's degree in Computer Engineering & Informatics
General Lyceum of Kremasti
Rhodes Greece
09/2012 – 06/2015
(3 years)
Student
Grade: 18.6/20

Activities and Societies:
– Environmental group
– Drama club
– Choir
Publications
Chapter in volume: "Application of collaborative teaching techniques in Contemporary Distance Adult Education".
Moustakas L., & Moustaka M.
Sep 15, 2019
Innovation, Sustainability and Educational Planning.
This work is a methodological proposal for the application of team and experiential techniques in modern adult distance learning, with an aim to increase its effectiveness and address its inherent weaknesses. In the article, the Moodle Big Blue Button software environment is presented and its significant real-time interaction possibilities for participants are analyzed. As a result, experiential techniques and teaching models can be extensively implemented, increasing attractiveness, offering better learning outcomes, and diminishing participants; isolation. The article reviews the theoretical framework and then suggests how to apply specific teaching techniques to adult distance learning that takes place in real-time. The analysis of the methodology and the empirical application of these proposals reveal that it is feasible to implement these techniques with the software provided.
Wide-Scale Survey on the Population of Rhodes Island, Greece, Regarding the Implementation of Environmental Education on Adult Education. The Significance of the Age Variable in Recording General View and Attitude.
Moustakas L., & Moustaka M.
Mar 14, 2019
International Journal of Innovation and Research in Educational Sciences – Volume 6, Issue 2, ISSN (Online): 2349–5219
The main purpose of the present research is to identify all those parameters that can define a framework for the effective implementation of Environmental Education programs in adults. Both the statements of the respondents regarding issues related to environmental education and the attempt to indicate the parameters that actually differentiate among people of different ages are of service to our initial objective. The analysis of the respondents' statements regarding their views on lifelong learning clearly suggests that the population, in general, considers learning as a means to overcome effectively any form of adversity in everyday life and there is great interest in participating in corresponding educational programs, provided that certain conditions are met. These conclusions show a significant number of differentiation in relation to participants' age, which highlights the complexity of this issue and signifies the need for further study and research.