A few days ago, I had the pleasure and honor to take on the Greek Girls Code profile on Twitter to produce content aimed to inspire girls and young women in Greece to get involved in science and tech. Greek Girls Code is a social initiative and enterprise aiming to support Greek women's activities in science, research, and technology. On their Twitter profile showcases Greek women who work in tech and research, day-to-day activities, and advice.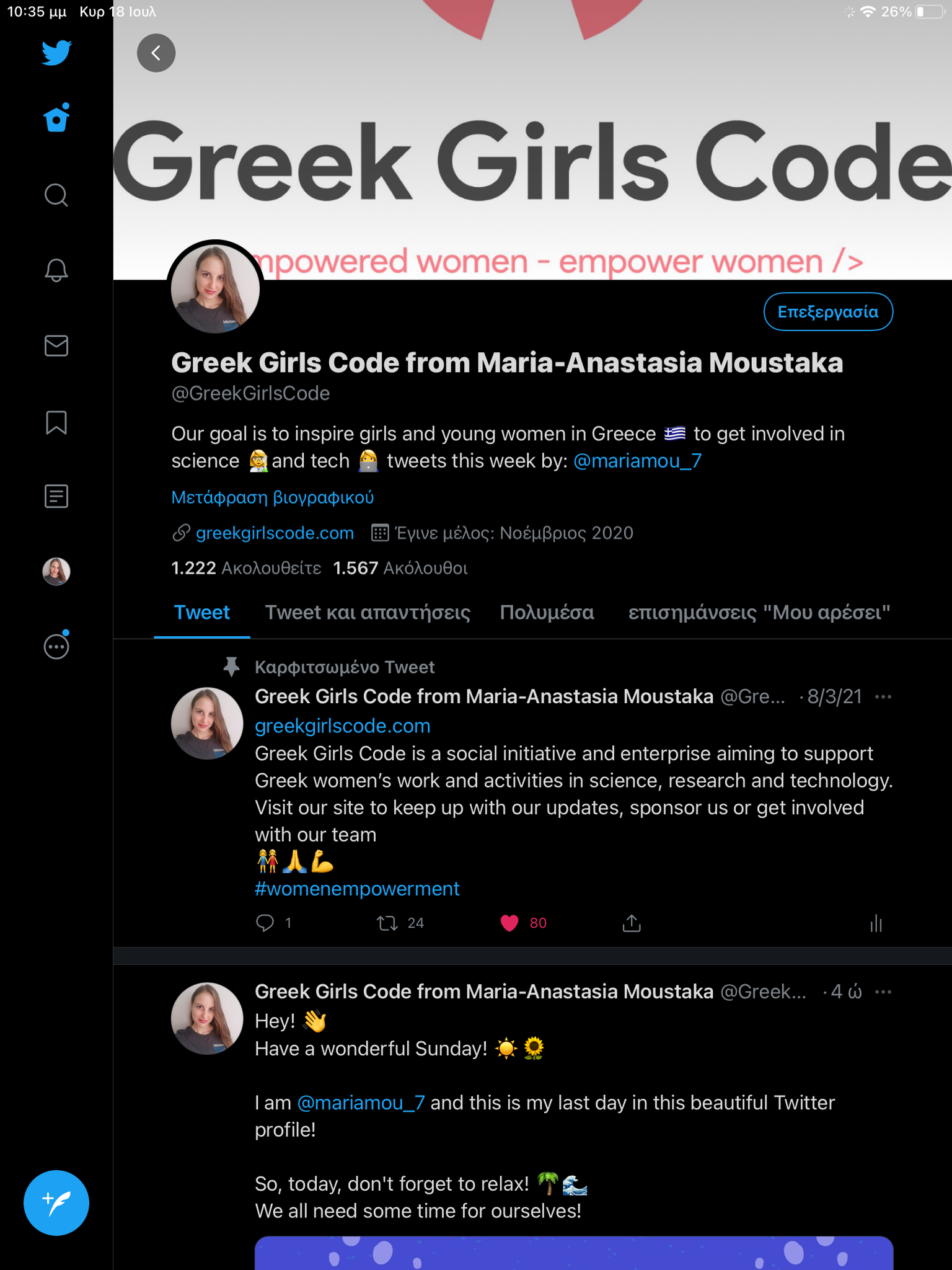 So, this was a chance for me to share my experience in a Greek school of informatics, in IT volunteering, in finding my first job, and information about the IoT and STEM education.
I feel very honored that this community chose me, and I hope I inspired and empowered at least one girl by sharing my own story in the field of technology.
Some of my tweets on Greek Girls Code Twitter:
Visit their site to keep up with their updates: https://greekgirlscode.com
Here is my Twitter profile: https://twitter.com/mariamou_7
Do not hesitate to follow me!